Halloween Rock Painting: How to paint a Mummy
This is another in a series of Rock painting videos. In this video my dad painted a Mummy rock. He made a few but we only filmed this one. Painting a Mumm rock is actually quite simple, you just have to remember to leave a nice gap for the eyes.
Please support us by watching and liking our videos.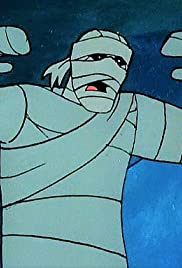 What is a Mummy, some of you may ask? According to the official brain boxes, mummification is the process by which dead bodies are embalmed in ancient Egypt. I'm not sure if they do it anywhere else, but I do know Egypt did. I know mummies from one of my favourite cartoons, Scooby Doo.
I hope you like it, let us know if you want us to produce any other guides.