How to… Easter: Paint cute, fluffy birds.
Here is our (very first) How To… guide to Rock Painting: Cute, Fluffy Birds.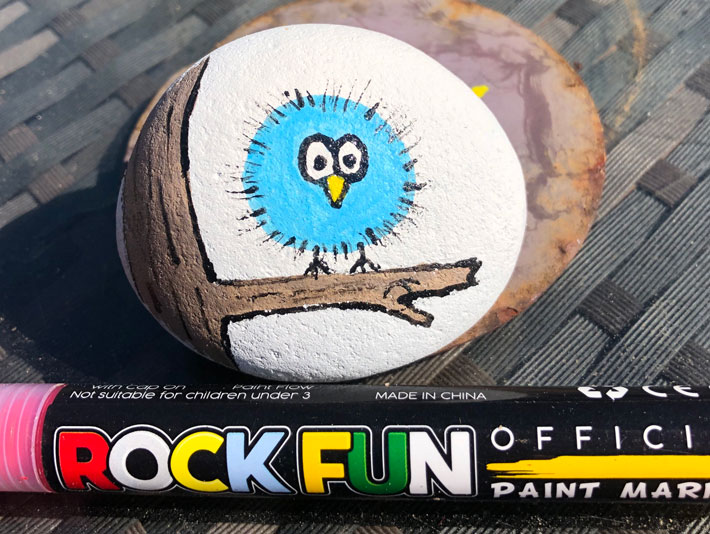 These birds are one of the first things I learnt to paint, they feature heavily in my own rock painting collection. They are so easy to do, even for the first time painters amongst you. There is a downloadable guide too if you'd like to download and print out instructions for a class maybe.
Paint a rough brown branch (optional) and a circle of whatever colour you want your bird to be floating slightly above the branch.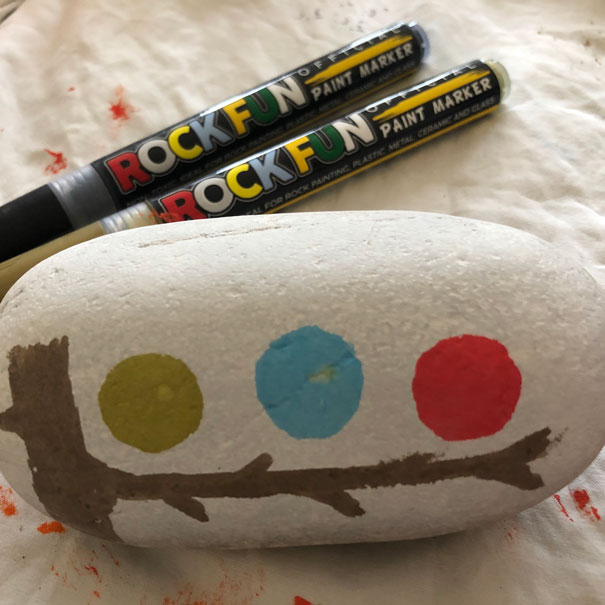 Paint two smaller white blobs, slightly overlapping each other, on top of the coloured circles. These will be the eyes.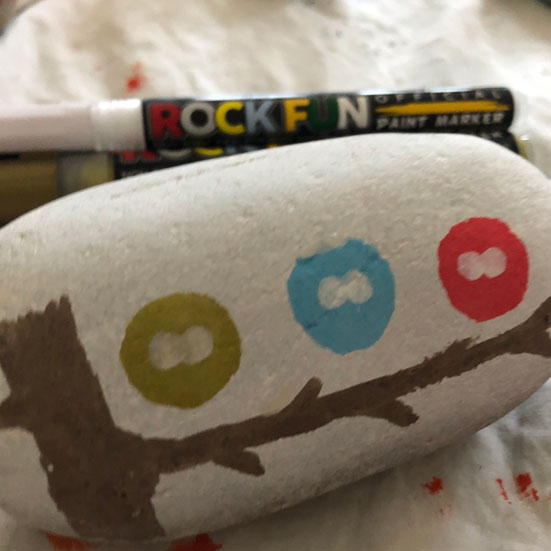 Using a FINE or SUPERFINE nib black paint pen, outline the tree, branch. Add a few random lines onto the tree to give a nice wood effect. Also add simple black lines for feet.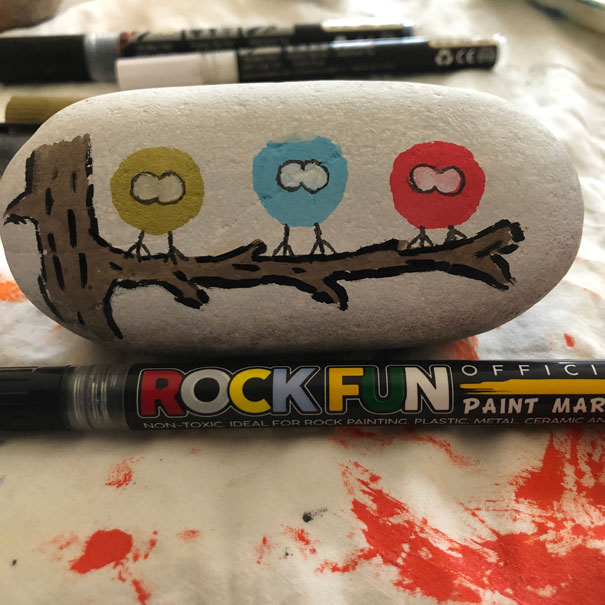 Now outline the eyes (don't go over the overlap) in black pen and add two random black dots for pupils. It doesn't matter if they are slightly out of line, it makes the bird look a little kooky.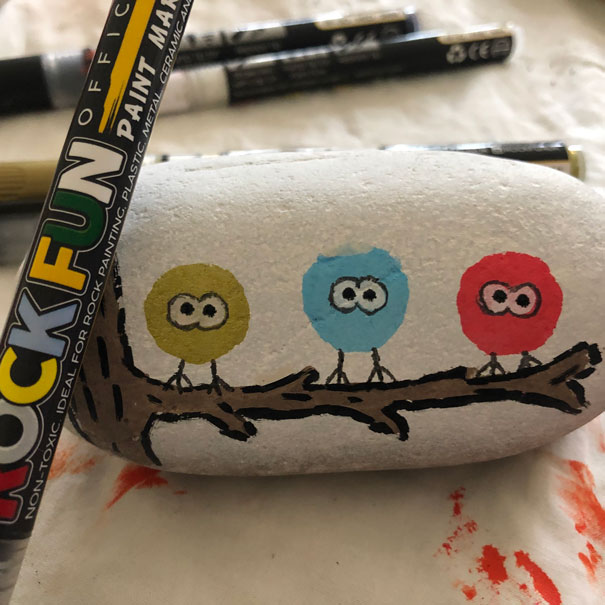 Add a tiny dot of yellow right between the bottom join of the eyes. If you accidentally go over the black then its easily fixed afterwards.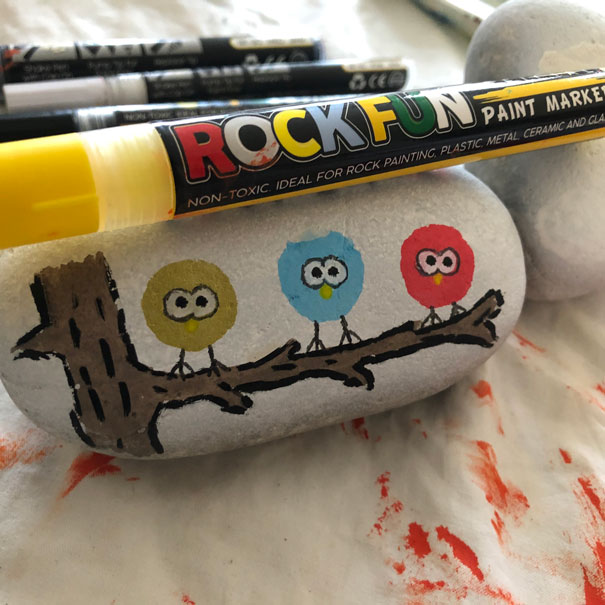 Using your superfine nib paint pen, outline the beak and then draw loads of crazy fine hairs coming out of the circle. Leave tiny gaps between each hair to make the bird look super fluffy… CUTENESS OVERLOAD!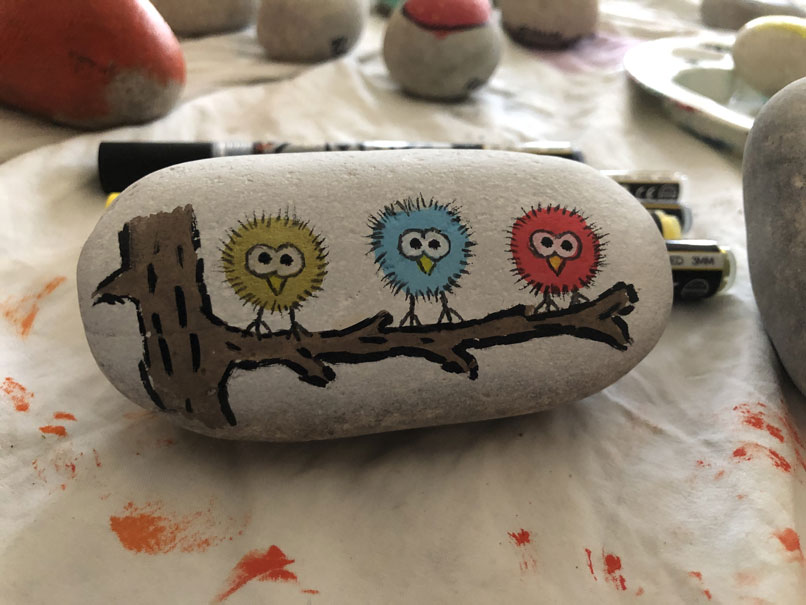 Don't forget to coat them and protect from rain and UV rays.
We recommend applying PlastiKote clear spray on sealant for protection against the sun's UV rays (to stop fading) and the elements such as rain. As it is a spray on sealant it's really easy and quick to dry.
I really hope you enjoy our little guide for rock or pebble painting: Cute Fluffy Birds, send us a note and share your attempts on Instagram! We love seeing your creations so please send us your pictures via any of our social media channels such as twitter.