Rock or Pebble Painting: Santa for Christmas
Here is our RockFun guide to Rock or Pebble Painting: Santa for Christmas.
As part of our seasonal rock painting guides, here are our efforts at a very simple, child friendly guide to rock painting, Santa.
The best rock for our Santa is a long oval rock, but this really doesn't matter too much as you can adjust your design to suit the rock.
When applying the base colours, don't worry about being too precise, this is the general colouring that you do with the thicker paint pens, and everything becomes clear once you apply the detailing and outlines with our superfine pens.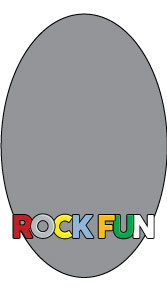 Step 1:
Get yourself an oval'ish type rock. Just any rock that is kind of face shaped will do.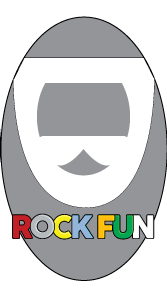 Step 2:
Paint your WHITE areas like this. Don't worry about being precise with edges, you just need this general kind of block colour.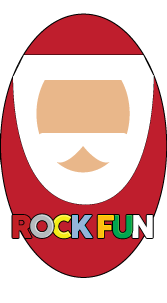 Step 3:
Once the white is dry, paint the rest of the rock outside the white with your RED paint pen, then then paint any skin tone you desire. Skin tone is optional as you could use the rock's natural tone.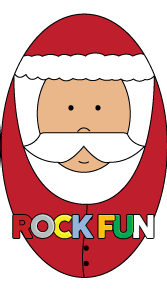 Step 4:
Now the fun begins and the whole thing begins to come together.
Using RockFun SuperFine black liners, outline your colour blocks. Make the hat band a little bumpy. A line for the jacket and buttons.
Apply eyes, nose and mouth.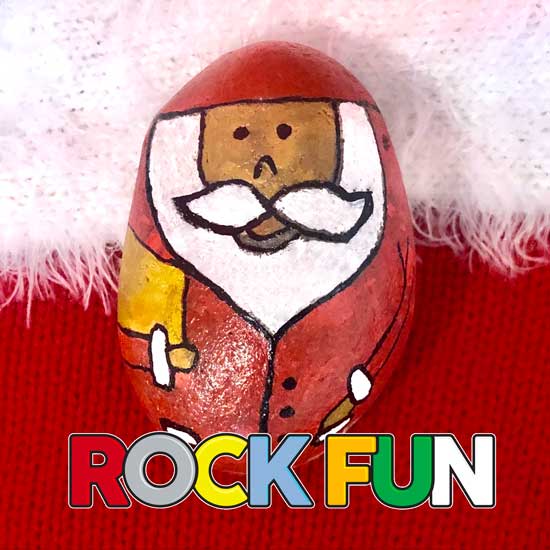 et Voila,
This is my mum's effort, she also gave him arms and a golden sack of toys (a gold paint pen is in the pen pack too).
BTW, she mistakenly used a thick liner on moustache and forgot the hat band.
I really hope you enjoy our little guide for rock or pebble painting: Santa for Christmas, send us a note and share your attempts! We love seeing your creations so please send us your pictures via any of our social media channels such as twitter.