Odd Shaped Rock Painting
NEVER dismiss a rock for not being a smooth, rounded pebble. This is a mistake, trust me.
Odd shaped rocks inspire the imagination, when I see a rock thats been broken or has jagged edges, I look at what it can be rather than throw it out as useless.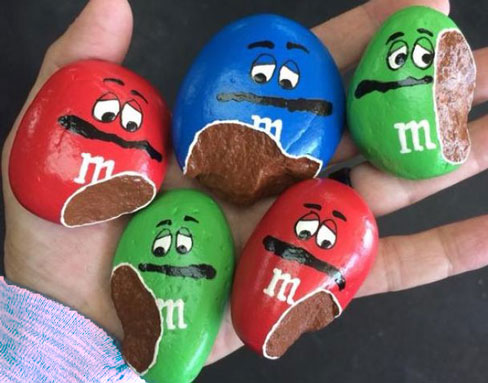 Some of the best lumps of rock you can find are lumps of flint. This super hard, non porous mineral quartz makes a perfect material for rock painting. The odd and ugly shapes it comes in make super projects.
Just take a look at this great Camel we made, I think you'll agree it is very artistic and would make a lovely gift or ornament in any surrounding.