#Fail – First attempt to sell to retail shop.
So today I made my first attempt to sell to an actual shop. We have a local, independent village art store that I thought would be an ideal outlet for RockFun pens. We're all in this together I thought, small business helps small business. Local residents have asked where they can buy them other than online, so a local shop would be great.
I'd practiced my lines, knew my facts and figures, and went armed with some pens. The shop is opposite my original primary school on Barnett Wood Lane, which brought back happy memories.
I entered the shop with my mum who tried to do the introduction, but before we could even finish the first sentence we had received a firm "No". Apparently the shop has plenty of another brand to sell already. I didn't get to the part about living down the road, didn't get to how or why I started the company, didn't get anywhere near the facts and figures (I was even willing to do Sale or Return).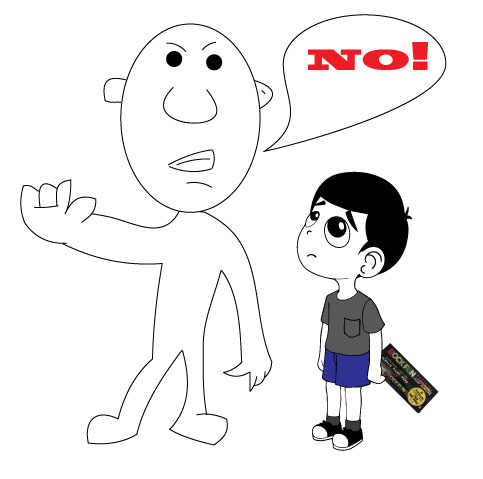 It doesn't look like we will be selling our pens in the little art shop in Ashtead sadly. I will have to expand further afield and find another outlet. In fact I'm already on the case, I've already approached Pullingers but they turned me down too. If at first you don't succeed, try, try again!
By the way, if anyone out there owns an arts and crafts shop, and fancies selling RockFun paint pens, please keep me in mind.