In the beginning…
RockFun in the beginning was started in 2019 by me, Oliver, a 12-yr old entrepreneur based in Surrey, England.
It all began as something fun to do with my mum and dad back in 2019, we'd paint rocks and hide them. It then grew to a little community in our local area, and then I wanted to do more and spread the kindness and fun that painting and sharing brings.
Finding a rock with a lovely image or an inspirational quote can bring a little bit of joy into the life of another; I know it has this affect on me. In the beginning we'd go out hunting for rocks, but hid more than we found almost every time.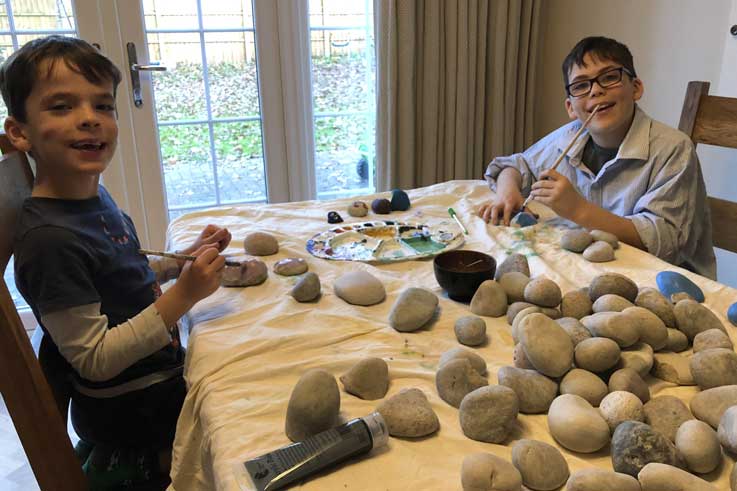 I've always had a passion for Art and creative things. I like to read books; many, many books, I like comics (Beano of course), reading and writing my own comics is something I've also got into recently. I will post a list of my early comics soon, don't expect to be blown away, a lot of them don't make much sense.
I like inventing characters, stories and worlds full of imagination, have I told you about 'Dave'? These things aren't really encouraged as much as I would like at school (although their collection of graphic novels is improving, I really liked Dracula and Sherlock Holmes), but they can't hold me back at home!