NEW Product Release! SUPER-FINE tip paint pens.
You rock painting superstars asked for SUPER-FINE nibs, so here they are.
Available right now from your favourite store. A pack of 5 pens in the most common fine detail colours, (Black, White, Gold and Silver). We doubled up on Black so you get TWO black pens as we find you always need more black.
These pens are perfect for adding fine detail to your design such as the black hairs on our "How to paint a fluffy bird" guide.
A few lucky social media followers have been sent a complimentary pack already. Don't forget to feed back to us, we love hearing from you and seeing your creations!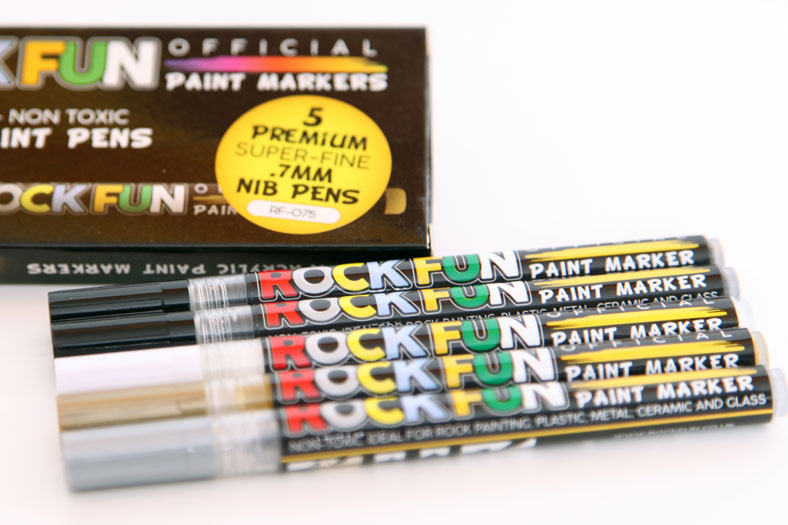 Buy now from Amazon.
Keep on Painting!
Oliver.